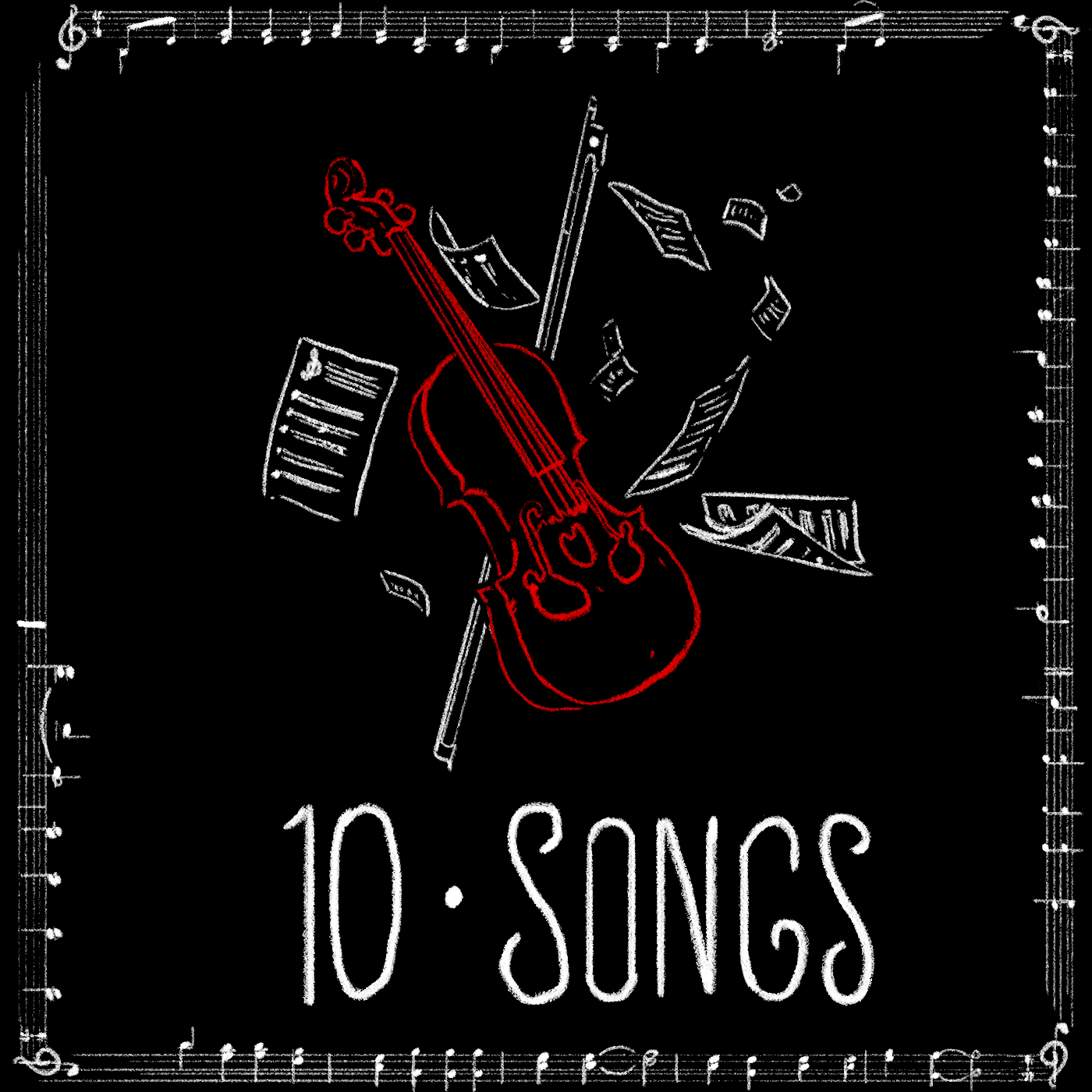 Jonah and Hector run from the horde, Riot keeps rolling on, and Zelda just can't fall asleep. The theme of tonight's episode is Songs.
(To avoid spoilers, content warnings are listed at the end of this episode description).

The bonus story that goes with this episode is 'Anthem', and is available for Hallowoods patrons on the show's Patreon, along with behind-the-scenes, merchandise, and more! Because the show runs without ads or sponsors, we rely on support from fans to guarantee the survival of this LGBTQ+ horror podcast.
Today's guest poem was written by the talented Kat Wellman! You can follow her poetry, art, and work in theater at @introvertedunicorn on Instagram.
Hello From The Hallowoods is written and produced by William A. Wellman, a queer horror author and writing coach. You can visit their website for more information!
The transcript for this episode is available on the Hello From The Hallowoods website. You can read it here!
You can also find Hello From The Hallowoods on social media! The show is on Facebook, Instagram, and Twitter at @thehallowoods. If you'd like to connect with other fans of the show, there's even a Discord Group!
Music for this episode was used under license from Artlist.com. The soundtracks featured were:
'Forest Overture' by Yehezkel Raz,
'Thrill of the Chase' by Will Van De Crommert,
'On The Knife's Edge' by Tilman Sillescu,
'Walking In Forests' by Ben Winwood,
'Dead Leaves' by Yehezkel Raz,
'Retrospecting' by Yehezkel Raz,
'Eternity Clock' by Shahead Mostafafar,
'Don't Mind The Rain' by the Oriole Orchestra,
'Leaving Earth' by Stanley Gurvich,
'Desolate' by Zac Nelson,
'Spooky Tango' by Alon Peretz,
'Ganymede' by Yehezkel Raz,
'Into the Next Dimension' by Shahead Mostafafar,
'Day Before' by Maya Belsitzman and Matan Ephrat,
'Exhale' by Salt of the Sound,
And 'Farewell' by Maya Belsitzman and Matan Ephrat.
Content warnings for this episode include:
Static, kidnapping + abduction, drowning, violence, death + dying, animal death, suicide, abuse, religious violence

Share
|
Download