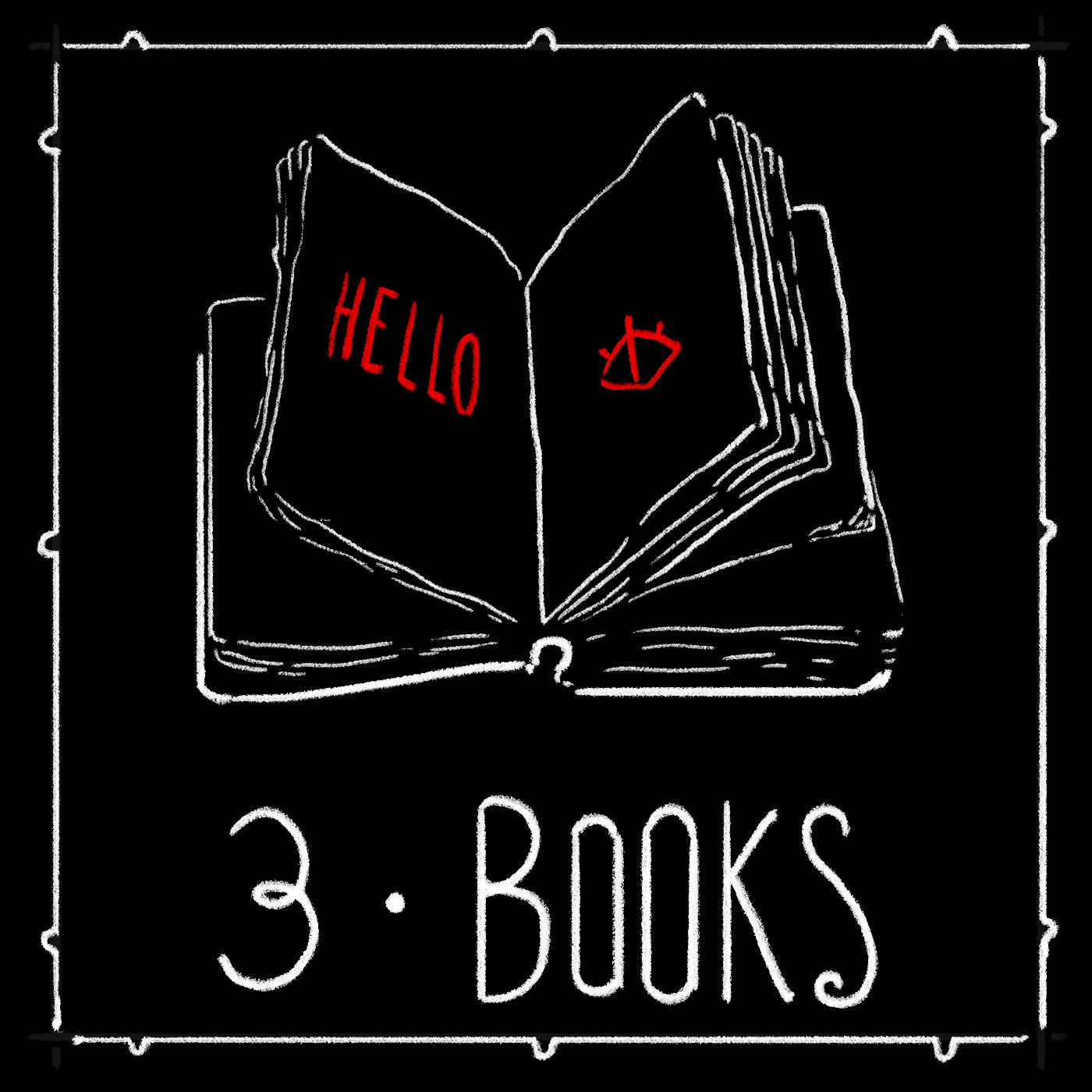 Olivier gets a special assignment, Violet's morning routine is interrupted, and Mort is raised from his resting place. The theme of tonight's episode is Books.
(To avoid spoilers, content warnings are listed at the end of this episode description).
The bonus story that goes with this episode is 'What's Missing?', and is available for Hallowoods patrons on the show's Patreon, along with behind-the-scenes, merchandise, and more! Because the show runs without ads or sponsors, we rely on support from fans to guarantee the survival of this LGBTQ+ horror podcast.
Valerie Maidstone is voiced by Dr. Andrea Hilborn, who is a historical fiction author and certified naturopath. If you're in the Kingston, Ontario area and need a good witch doctor, visit her website by clicking here.
Hello From The Hallowoods is written and produced by William A. Wellman, a queer horror author and writing coach. You can visit their website for more information!
The transcript for this episode is available on the Hello From The Hallowoods website. Click here to read!
You can also find Hello From The Hallowoods on social media! The show is on Facebook, Instagram, and Twitter at @thehallowoods. If you'd like to connect with other fans of the show, there's even a Discord Group!
Music for this episode was used under license from Artlist.com. The soundtracks featured were:
'Forest Overture', by Yehezkel Raz,
'Witness - Extended Version', by Oliver Michael,
'Zircon', by Ottom,
'Retrospecting', by Yehezkel Raz,
'Killer's Remorse', by Francesco Dandrea,
'Desolate', by Zac Nelson,
'Don't Mind the Rain', by the Oriole Orchestra (public domain),
'Into the Next Dimension', by Shahead Mostafafar,
'On the Knife's Edge', by Tilman Sillescu,
'Ganymede', by Yehezkel Raz,
'Soft Awakening', by John Gegelman,
'Walking in Forests', by Ben Winwood,
'Exhale', by Salt of the Sound,
and 'Farewell', by Maya Belsitzman and Matan Ephrat.
Content warnings:
Static, kidnapping + abduction, body horror, omniscience, drowning, death + injury

Share
|
Download