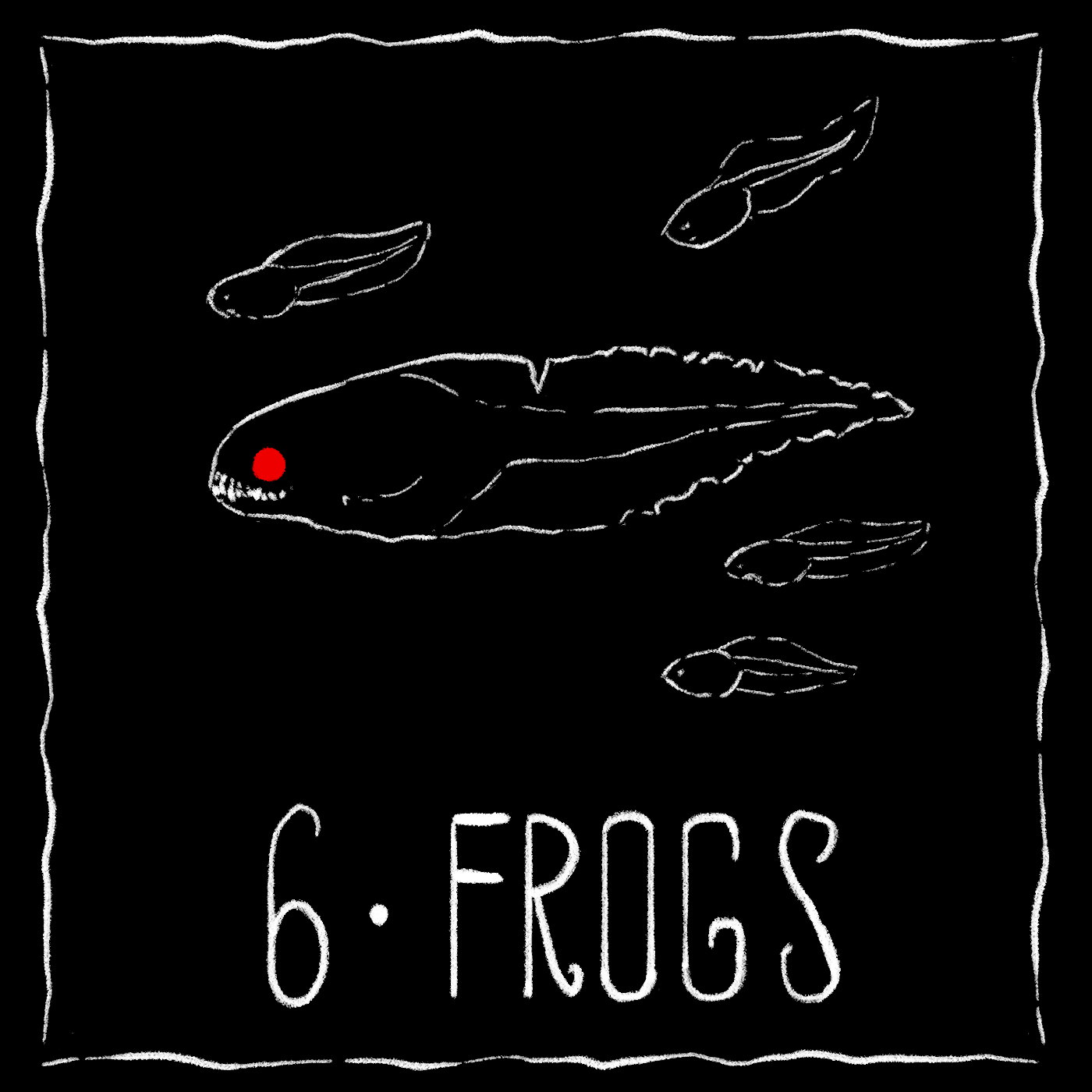 Nolan walks unseen, Jonah meets the lord of the lake, and Percy goes for a swim. The theme of tonight's episode is Frogs.
(To avoid spoilers, content warnings are listed at the end of this episode description).
The bonus story that goes with this episode is 'Grug', and is available for Hallowoods patrons on the show's Patreon, along with behind-the-scenes, merchandise, and more! Because the show runs without ads or sponsors, we rely on support from fans to guarantee the survival of this LGBTQ+ horror podcast.
Hello From The Hallowoods is written and produced by William A. Wellman, a queer horror author and writing coach. You can visit their website for more information!
The transcript for this episode is available on the Hello From The Hallowoods website. You can read it here!
You can also find Hello From The Hallowoods on social media! The show is on Facebook, Instagram, and Twitter at @thehallowoods. If you'd like to connect with other fans of the show, there's even a Discord Group!
Music for this episode was used under license from Artlist.com. The soundtracks featured were:
'Forest Overture', by Yehezkel Raz,
'Retrospecting', by Yehezkel Raz,
'Inferno', by Rift,
'Zircon', by Ottom,
'Witness - Extended Version', by Oliver Michael,
'The Weight', by Kneelio,
'On the Knife's Edge', by Tilman Sillescu,
'Don't Mind The Rain', by the Oriole Orchestra,
'Revolution', by Shahead Mostafafar,
'Angst', by Jan Baars,
'Hunt', by Naski,
'Ganymede', by Yehezkel Raz,
'Eternity Clock', by Shahead Mostafafar,
'Dead Leaves', by Yehezkel Raz,
'Exhale', by Salt of the Sound,
and 'Farewell', by Maya Belsitzman and Matan Ephrat.
Content warnings for this episode include:
Static, Body horror, suicide, violence, drowning, death + dying

Share
|
Download